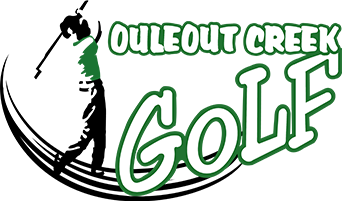 Welcome to the Evan Sitts Golf Blog!
Now on the tee!
Welcome to the Evan Sitts Golf blog! I've always wanted to get into more of a "content creator" style, but never really knew where to start. So I figured I might as well start with this and see where it goes!
For those who don't know me, my name is Evan Sitts, and I'm from Oneonta, New York. My grandparents built Ouleout Creek Golf Course in the late 80's and still operate it today. I grew up playing there and it was because of the golf course, and my family of course, I am doing the things I'm doing today. I currently reside in Binghamton where I am in my senior year at Binghamton University, and am the captain of the Men's Golf team at the university. Playing collegiate golf has been one of the best experiences of my life, and I am very fortunate enough to be able to experience what I do. During my summer in between semesters, I work at Ouleout wherever I can help out the most, but recently gained the title "Director of Golf' from a few members (mostly thanks to Dave Rivino).
I haven't found a direction yet in which I want this blog to go. My goal for now is just to share my experiences with golf, my thoughts of current golf news around the world, eventually move into a weekly/monthly tip to help improve your game, and even news happening at Ouleout.
Another thing I want to talk about is things going on throughout the golf world. For instance, the recent PGA Tour event at Riviera, the Genesis Open. To start, we knew it was going to be a very well watched event. That is because Tiger Woods made his first start since the 2022 British Open. He exceeded my expectations, by making the cut finishing the four-day event at one under 283. To say the least, Tiger Woods is the reason why a lot of golfers play today. Playing on the PGA tour is hard, and for Tiger to make it 72 holes under his condition shows he's still got it. Jon Rahm came out with a two-shot victory at -17, clipping my favorite tour player, Max Homa, by 2. Rahm has won three of his last five events with his worst finish being a T7 finish at the Farmers Insurance Open. With the win, Rahm claims the top spot in the Official World Golf Rankings.
I hope to continue this weekly, with more and more to come along with it. Make sure you check back for more, and check out my Instagram and TikTok!
Thanks for reading,
Evan Sitts Golf