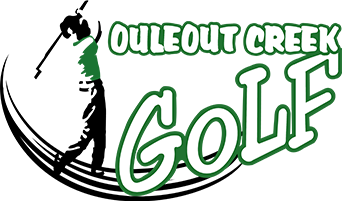 Our Course
From the flat and forgiving holes in the valley to the more challenging greens and fairways that scale the slopes of the Catskill Mountain countryside, Ouleout Creek Golf Course is a golfer's paradise near Oneonta that offers an unparalleled upstate New York golfing experience for players of all skill levels!
About Ouleout Creek
Ouleout Creek Golf Course opened in 1989 as a 9-hole public course in North Franklin, New York. The course has gradually grown to a full 5,604-yard, 18-hole adventure that puts players in the heart of the beautiful Catskill Mountain region of upstate New York and continues to welcome the public to enjoy picturesque golfing in scenic Delaware County near Oneonta. With a variety of challenging elevation changes and water hazards that seamlessly incorporate nature into every hole, Ouleout Creek continues to offer the perfect Catskill Mountain golfing experience!
Course Rules
USGA Rules govern all play.

Golfers must have own clubs and bag.

Carts must stay in cart paths (or edge of fairway when possible).

Everyone must keep up with the group ahead.

Anyone not obeying course ranger will leave upon request (NO REFUNDS).

No more than four people to a group.

Only two people per cart.

No one under 16 allowed to drive cart.

Proper attire required.

Yardage markers measured to center of greens.

White stakes out of bounds (loss of stroke and distance).

Hole 2 must be played to the left of the pole in dogleg. Right of the pole is out of bounds.

All persons on or about these premises assume all risk of injury/loss to themselves or personal property, and also assume all liability to others for their acts. We reserve the right to refuse admission to the course or clubhouse and to cancel playing privileges at anytime.
OULEOUT CREEK REVIEWS FROM GOLFERS LIKE YOU
"I absolutely love this course! It challenges golfers from all levels. Great greens and it stays fairly dry early in the season. I highly recommend playing this beautiful 18-hole gem!"

— Google Review

"The course is always in great shape. One of the best-maintained courses around, from fairways to greens. Narrow fairways add to the challenge, and the views from some of the back nine holes are awesome."

— Facebook Review

"This is a great course for the real golf enthusiast that enjoys the love of the game just for the course. Beautiful views of hills from every spot."

— Google Review

"Great place to play. The owners treat people with respect and the prices are more than fair. The holes up on the mountain will test your game and the greens are fun to putt on. Enjoy!"

— Facebook Review

"The golf course is very nice and challenging to boot. The people that run the course are the nicest people you ever want to meet. I will be back next year."

— GolfLink Review