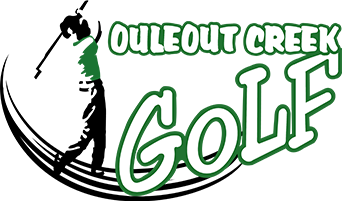 League Play
League play is a hallmark of the golfing community. The friends, the competition, and the fun are all aspects of enjoying the sport of golf, and Ouleout Creek hosts a number of leagues that tailor to a variety of skill levels. Take a look at our leagues below, and get in touch with us if you're interested in joining!

The 2022 League Meeting is Wednesday, March 30th, at 6:00 PM. League starts April 17th.
Twilight Leagues
The Men's Twilight Leagues play Monday, Tuesday, and Thursday. The Women's Twilight League plays Tuesday and Thursday. For more information on these leagues, please contact our clubhouse at (607) 829-2100.
Monday Morning Mixed Scramble
Our Mixed Scramble is played on Monday Mornings at 9 AM. Weekly attendance is not necessary; please contact our clubhouse at (607) 829-2100 for more information on this league.
Two Man Captain & Mate
Floating League
Ouleout Golf is excited to announce a novel format for a League Play. The league will be a two-man captain and mate league (2 flights, numbers permitting) that runs from mid-April to the end of September for cash prizes and other raffles!
Participants may play their 9 holes anytime between Monday and Sunday.
Points will be awarded on individual holes scored: 1 point for Bogey, 2 points for Par, 3 points for Birdie, 4 points for Eagle, 5 points for Double Eagle.
Teams may play alone at their convenience.
To be eligible for the September tournament, teams must not miss more than 4 weeks thru the season. Subs are allowed, but teams must play the tournament with the 2 players that started the league and must play at least 75% of the matches together. If this criteria is not met, they will be unable to play in the September Tournament.
Please call for tee times to make sure the course is open and able to accommodate your request.
Inclement weather is NOT an excuse to miss a week. Each team has 7 days; it is up to the league members to choose their playing conditions. (Don't wait until Sunday afternoon if the weather is uncertain.)
No Skins or Pin Shots. 70 and over can play the gold tees.
Last year we had 18 teams participate and a total of $2,100 was accumulated throughout the season for the tournament! If you are interested in joining the league, please call the clubhouse at (607) 829-2100.
OULEOUT CREEK REVIEWS FROM GOLFERS LIKE YOU
"I absolutely love this course! It challenges golfers from all levels. Great greens and it stays fairly dry early in the season. I highly recommend playing this beautiful 18-hole gem!"

— Google Review

"The course is always in great shape. One of the best-maintained courses around, from fairways to greens. Narrow fairways add to the challenge, and the views from some of the back nine holes are awesome."

— Facebook Review

"This is a great course for the real golf enthusiast that enjoys the love of the game just for the course. Beautiful views of hills from every spot."

— Google Review

"Great place to play. The owners treat people with respect and the prices are more than fair. The holes up on the mountain will test your game and the greens are fun to putt on. Enjoy!"

— Facebook Review

"The golf course is very nice and challenging to boot. The people that run the course are the nicest people you ever want to meet. I will be back next year."

— GolfLink Review