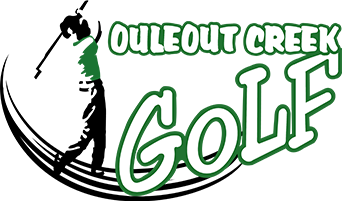 Pro Shop
Our Pro Shop at Ouleout Creek Golf Course has everything you need to make your round and your game complete. From the basic necessities like balls, gloves, and tees, to specialty services like club purchases, club repair, and golf lessons, our staff will be happy help however we can to optimize your game and maximize your experience.
`
Clubs & Accessories
The Ouleout Creek Pro Shop is stocked with everything you need to outfit your game. Work with our staff to get set up with new clubs, or choose from a wide selection of balls, gloves, apparel, and more. Whatever you need to improve your game, we've got you covered!
`
Club Repair
Is your favorite club on the fritz? No worries! Take it to our shop and our pros will have it good as new and back in your bag. From shaft repair to regripping to head re-attachment, give us a call to arrange a time for us to review your repair needs at (607) 829-2100.
`
Golf Lessons
Ready to take your game to the next level? We're here to help. If you're interested in golf lessons, speak with us at the Pro Shop and we'll help you get scheduled for insightful swing tips and performance drills from an experienced pro.
Your One-Stop Shop for Everything Golf
Whatever you need, Ouleout Creek Golf Course is here to help you continue to improve as a player and enjoy your experience on the course. Make us your one-stop shop for anything your golf game requires, whether it's club ordering, club repair, lessons, or more! Let's get you looking, feeling, and playing your best every time you tee off.
OULEOUT CREEK REVIEWS FROM GOLFERS LIKE YOU
"I absolutely love this course! It challenges golfers from all levels. Great greens and it stays fairly dry early in the season. I highly recommend playing this beautiful 18-hole gem!"

— Google Review

"The course is always in great shape. One of the best-maintained courses around, from fairways to greens. Narrow fairways add to the challenge, and the views from some of the back nine holes are awesome."

— Facebook Review

"This is a great course for the real golf enthusiast that enjoys the love of the game just for the course. Beautiful views of hills from every spot."

— Google Review

"Great place to play. The owners treat people with respect and the prices are more than fair. The holes up on the mountain will test your game and the greens are fun to putt on. Enjoy!"

— Facebook Review

"The golf course is very nice and challenging to boot. The people that run the course are the nicest people you ever want to meet. I will be back next year."

— GolfLink Review